Now You Can Learn From A Professional And 

Perform Electronics Repair

 In Less Than 7 Days Even If You Are A Complete Newbie!!

I'll Show You How You Can Start Electronic Repairing Work From The Comfort Of Your Home Using My Time-Tested Techniques That Works Throughout The Whole World! 
It's So Powerful And Easy To Apply!
Imagine if you have learned from this easy instructional e-book guide you could…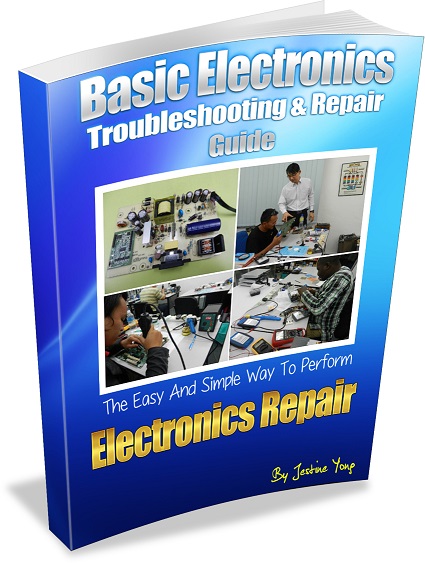 Build unlimited electronic project kits

Troubleshoot, Test and Repair electronic circuits or equipment

Get a promotion because you could repair many different types of Electronics Equipment

Help your working colleagues or friends who are weak in electronics troubleshooting

Earn some income working full time or part time

Start your own repairing shop

Open your own electronics repair training center.

Many More………….
All You Need Is Someone To Hold Your Hand And Walk You Through The Process. Don't Miss Out On This Opportunity As I'm Revealing All My Closely Guarded Basic Electronics Repair Secrets To You!
Only $29.95